5 approaches to digital transformation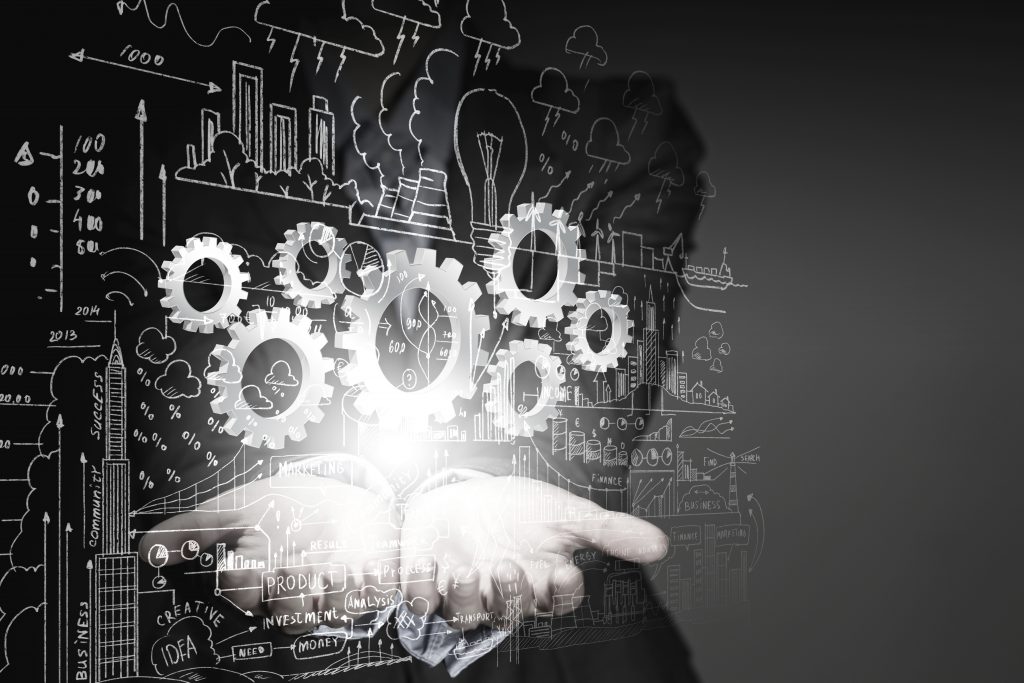 You are looking at this digital landscape and know that your business is not where you want it to be, but you are not sure what all the fuss is about or where you need to start. Your business has been doing well up to now, so you know you are capable of managing the status quo, but what got you here isn't necessarily going to get you there.
Now you could wait it out and decide to make changes in the future. But the future is now, if you want you are likely to create even deeper problems for your business later on.
Whilst you may not want to think about the competition or let them make the risky decisions, waiting for the trend to fizzle or take hold, may leave you at the back of the pack and in a more expensive situation to come back from. The tech investment is not the most expensive part, but the changes you have to manage with the hearts and minds of the people in your business and your customers. This is the same with buying your way in. Any acquisitions you make still need to bed down and the combining of 2 cultures is no easy feat.
Some of the options you have may not be overly risky or expensive. If you spend the time thinking what you can do and make a plan. You can set yourself to approach the transformation in a careful and considered way.
Whilst it is not this simplistic, here are 5 lenses you can view your business through to approach digital transformation.
1) Customer-centric:
You can focus on how you make your customers' lives easier. There are a lot of technical solutions out there that should be able to relieve your front-line staff from the mundane tasks which will empower them to be able to spend more of their time on each customer. This will allow you to decentralise your teams and provide front office solutions. The key here is to implement solutions that support your customer service approach, not tie your teams down to an approach dictated be the technology you use. You want the technology to work for your business, not the other way round.
2) Frugal:
This model thrives on a culture of 'less is more' and a standardised organisational structure. This is again optimising the mundane tasks that are not enjoyable for any human being. This means you are restricted a little by the way things need to be done. But applying it to those activities will save you money and increase the quality. Be careful when looking at money saving techniques. The good ones, will save you time and money, if you don't get the right support, you may standardise things that don't warrant it.
3) Data-driven:
As with anything, if you measure it, you can manage it. Be careful what you measure as it may drive undesired outcomes or unexpected consequences. With data driven decisions and approaches, you are creating transformation that is guided by who you collect it from and it allows you to test your approach against them. In fact, all change and transformation should be driven by research and examination. It is a great approach to see the impact in a simple way.
4) Fully automated:
This may sound like science fiction and to some degree it is. There are many businesses that pride themselves on being fully automated. Artificial Intelligence and Machine Learning fit into this arena and, in my opinion, should be taken with a pinch of salt. If you are providing a service to anyone, you may find that you cannot automate every part of your business and shouldn't. In the end, humans still use and need the technology, products and services you provide, excluding them from your company may not give you the economic benefits you desire.
5) Open and Agile:
This model looks outward with a view to creating an ecosystem that can enrich the customer proposition and looks to be as transparent as possible. The customer becomes an ambassador for the company and the eco-system is a give and take process.  Built around a sharing customer, all processes in organisations of this kind are characterised by a constant flow of information back and forth with the outside world. It is certainly not for everyone, but it is good to aspire to. It would take a lot to transform from a closed business to an open one quickly, but if you have the customer proposition right, they will guide you and help you make it so.
As with anything, done well, it can transform your business, done quickly or without the necessary expertise, it can cost you. Knowing the outcomes you want before you start and deciding how to measure success is a good place to start before you decide on any plan of action. Try our free key assessment tool to identify your company's current stage of digital transformation and development.
> Request my free meeting and help me grow my business today! <