Are you missing critical KPIs in your business?
Do your current Key Performance Indicators (KPIs) show how sustainable your business really is? Do you know what you need to measure?
Your KPIs should be selected based on your overall business objectives, however, there are some core basic metrics that you cannot afford to overlook.
Discover the KPIs identifying if your business is sustainable. They measure the key 8 component within the 8Cs model.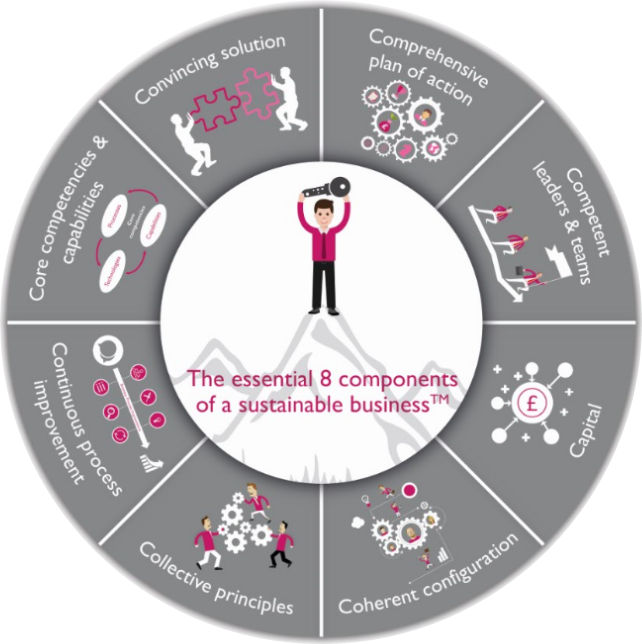 8Cs model: The essential components of a sustainable business